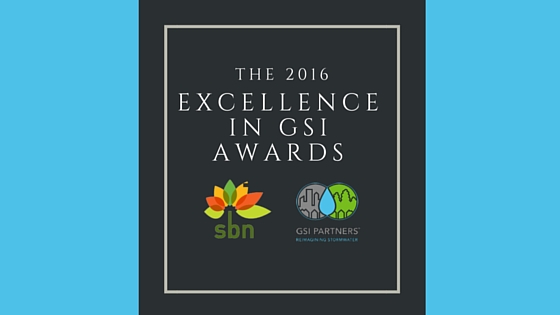 Help us acknowledge the companies and individuals who are pioneering the way to a greener and more sustainable Philadelphia. Submitting an application for an 2016 Excellence in GSI Award is the first step in recognizing passionate projects and the partners who make them happen.
All nominations must be submitted by Friday December 18th.
We will be recognizing finalists in the following categories: Public Projects, Private Projects, Early Adopters, Research in GSI, and Leadership in GSI. The winners will be announced at the Excellence in GSI Awards Ceremony on March 31, 2016.
Think about what projects, research, and people are making an impact on GSI in the region and nominate them today!