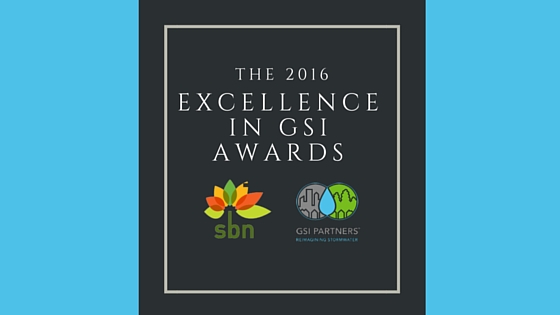 We're looking for green stormwater infrastructure projects in the Greater Philadelphia Area that exemplify as many aspects of the environmental, social, and economic benefits of green stormwater infrastructure as possible. Submit your nominations today!
The Excellence in GSI Awards aim to celebrate the people and projects that make the region's GSI industry among the best in the country. We welcome both public and private projects, as well as new developments and retrofits. We will also recognize research that explores aspects of the social, environmental, and/or economic ("the Triple Bottom Line") benefits of GSI. Lastly, we'll recognize an individual who has contributed significantly to the GSI industry and innovation in the region with a leadership in GSI award.
Nominations will be accepted through our website from today through December 18th.
Think about what projects, research, and people are making an impact on GSI in the region and nominate them today!