March is Women's History Month, an opportunity to celebrate the inspiring women who have contributed to our country, the world, and our very own communities. Each year, SBN reflects on the tremendous impact women-owned and operated businesses have on our local economy. We're proud to work with and continue supporting businesses led by women in the region that practice the triple bottom line of people, planet, and profitability.
See our member list of Woman-owned businesses in the region and join us in supporting these companies!
ECHO Systems
ECHO Systems is a member-based, localized network of businesses, organizations, and private citizens in the Philadelphia area intent upon—through its actions—eliminating single-use waste.
High Street Hospitality Group
High Street Hospitality Group (HSHG) is founded and owned by restaurateur Ellen Yin and Eli Kulp. The group operates five of the country's most noteworthy restaurants and bars: Fork, High Street Philly, High Street Provisions and a.kitchen+bar in Philadelphia.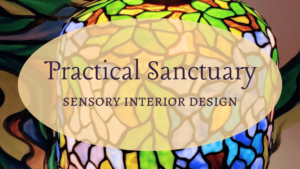 Practical Sanctuary
At Practical Sanctuary, we work with more than just your furniture, color design and layout. We address your pain levels, your health needs, your functional needs and your relationships. We walk with you through a creative process which allows you to be more you than ever before.
Tuft the World was established in 2018 by Tiernan Alexander and Tim Eads, Texas-born artists and business owners living and working in West Philadelphia. The company was founded to provide tufters with the high-quality tools, materials, and instruction they need to make their own tufting projects. Tiernan and Tim's collective experience as crafters and educators, as well as their uniquely creative approach to art and life, inspire their mission to make the craft of tufting accessible to a broad audience, while staying true to their values of equity and sustainability.
Check out spotlights of Women-owned businesses in our network
Combating Systemic Issues through Sustainable Fashion (Grant Blvd)
Building a Green Playground for All (SALT Design Studio)
The smallest decisions create an energy for change (The Random Tea Room)
Without people or the planet, profit is not possible (Pixel Parlor)
---
See our directory of diverse businesses that practice the triple bottom line of people, planet, and profit.
Interested in becoming a SBN member? Join today!